Valuable artworks on show in xo so mien bac City
VietNamNet Bridge - HCM City art lovers are in for a treat with an exhibition displaying paintings and sculptures by some of Viet Nam's top artists at the Fine Arts Museum.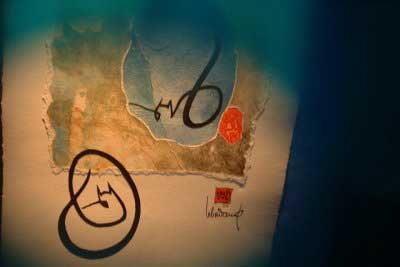 The work of Le Ba Dang.- Photo lebadang.org
"We selected 115 works for the exhibition to welcome the New Year and to express our gratitude to the donors," said Ma Thanh Cao, the museum director.
Highlighted in the collection are many paintings by renowned artist Nguyen Sang, sketches by Nguyen Gia Tri, the master of lacquer painting, and works by Le Ba Dang and Vo Lang, from France.
Dang, who lived and worked in France for decades, came back to Viet Nam many times to display his works.
Lang was a graduate in the 1942 - 45 class at the Indochina College of Fine Arts in Ha Noi, he won many art awards when he was at school.
He moved to France in 1949 and died in 2005. His works can be found all over the world, including the Phillips Collection in Washington DC, which is a collection of art works by the world's best-known artists.
Last year, Lang's family in Paris presented HCM City Fine Arts Museum with seven of his oil paintings so that "his works are returned to his motherland".
Lang created the paintings in 1950s.
The exhibition at the Fine Arts Museum at 97 Pho Duc Chinh, District 1 will last until the end of April.